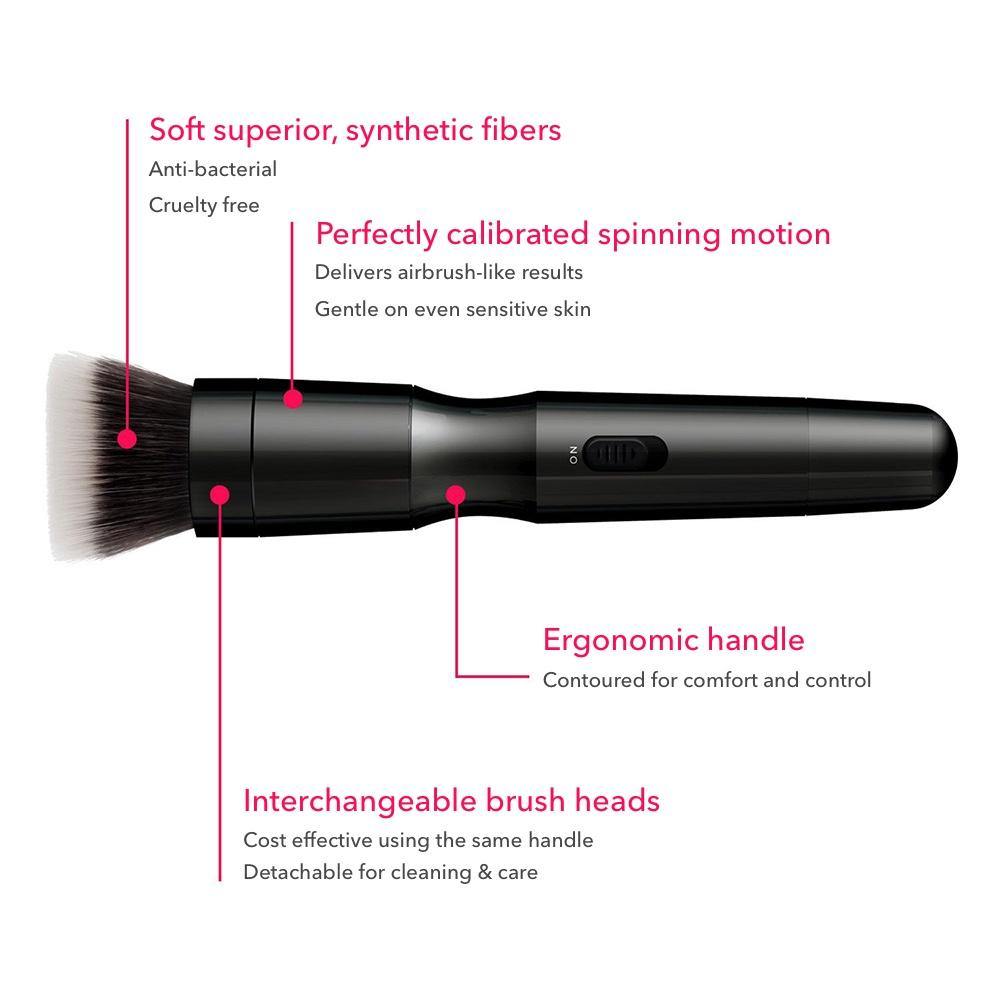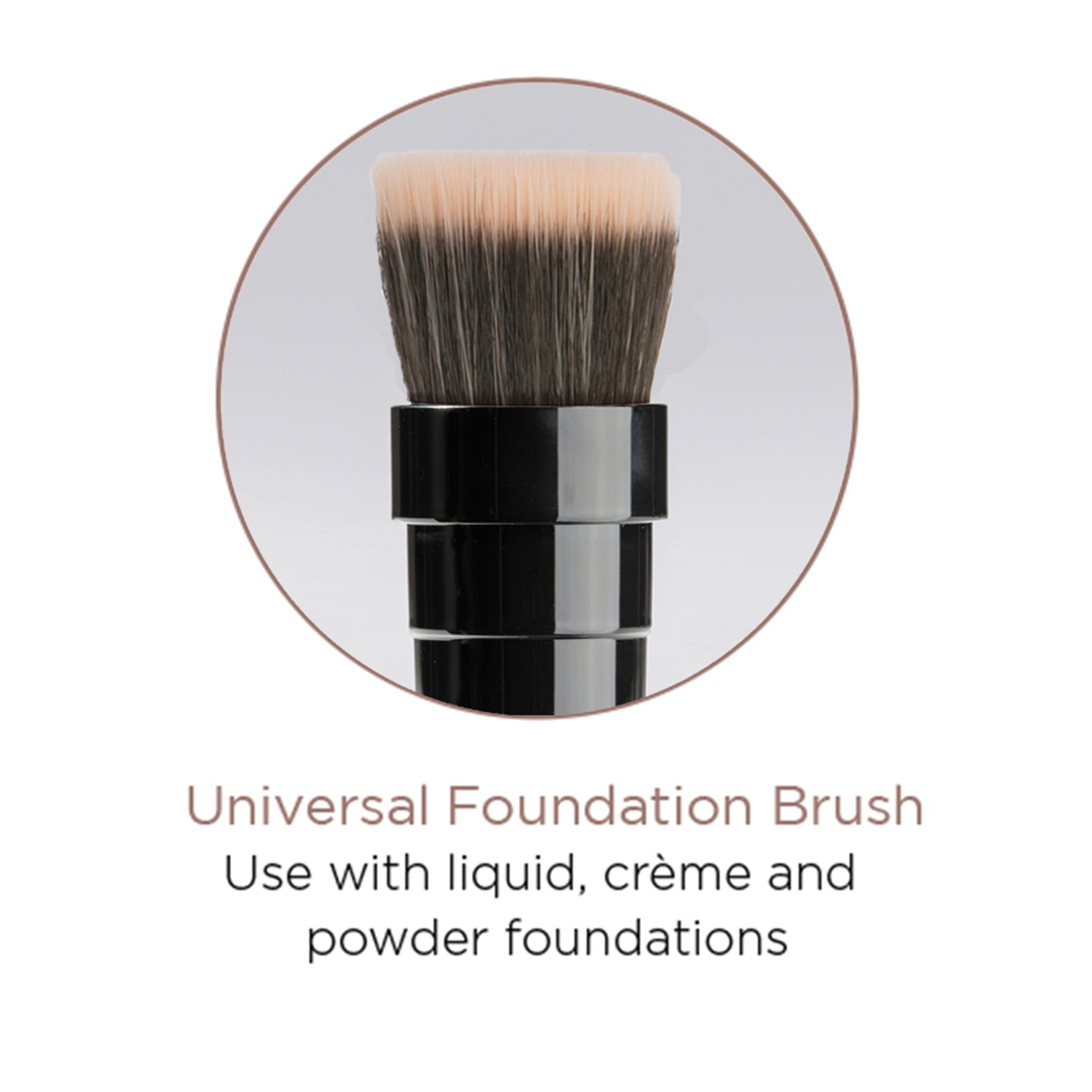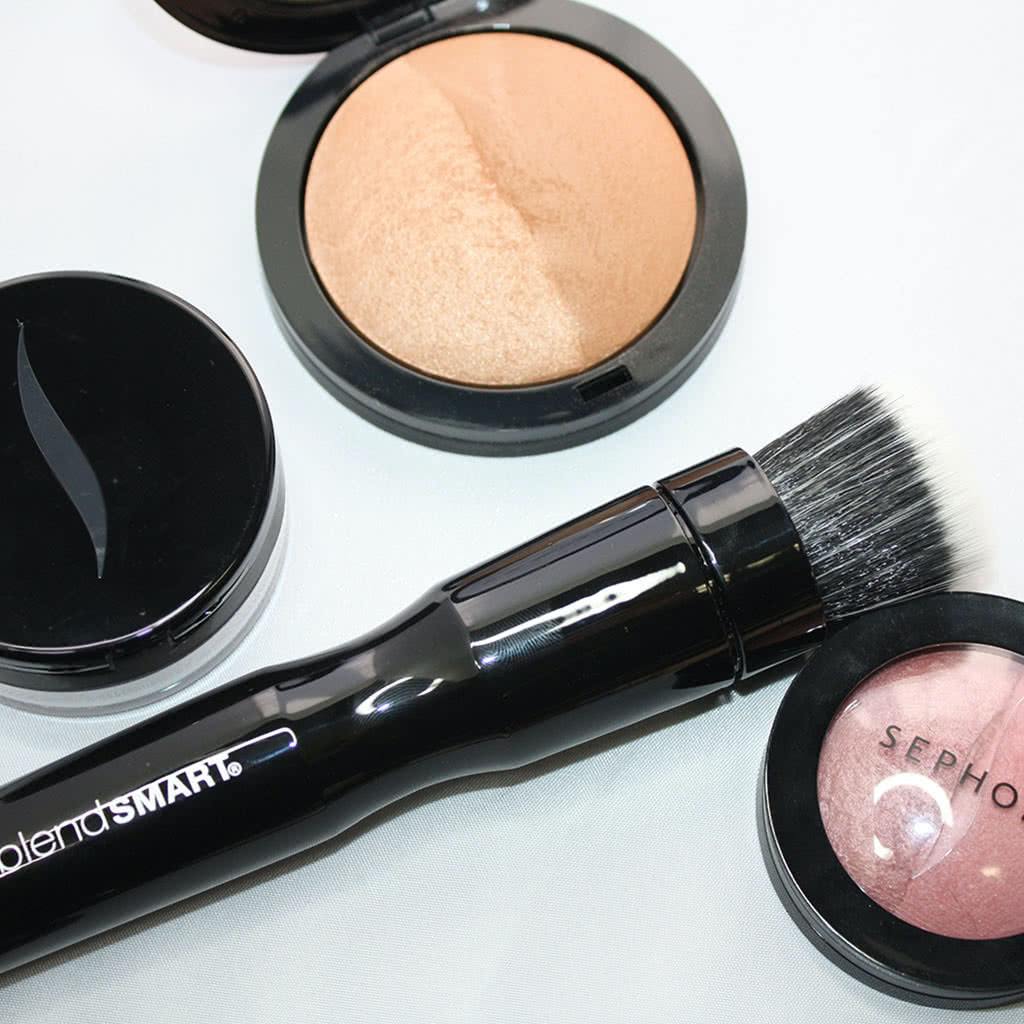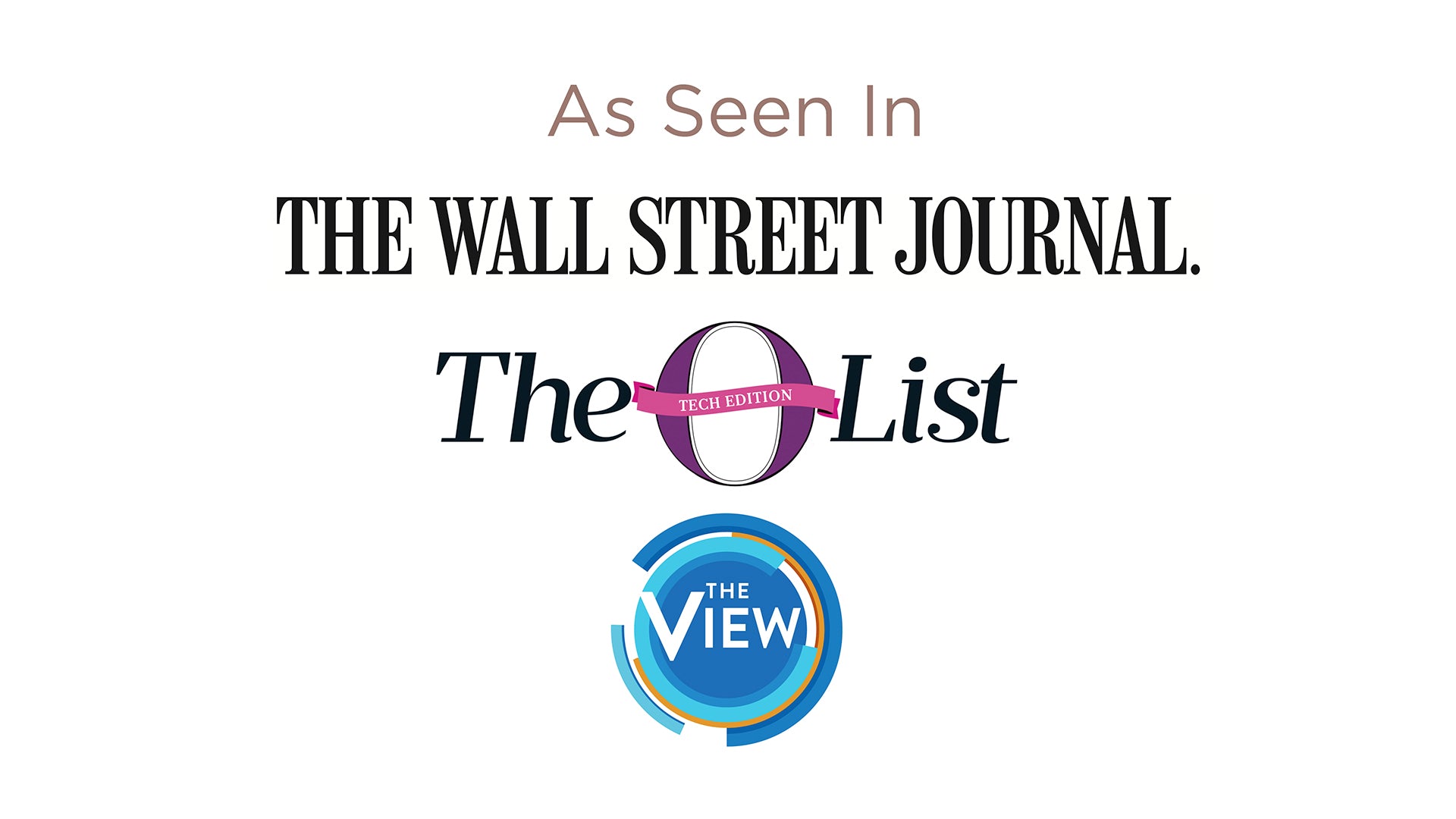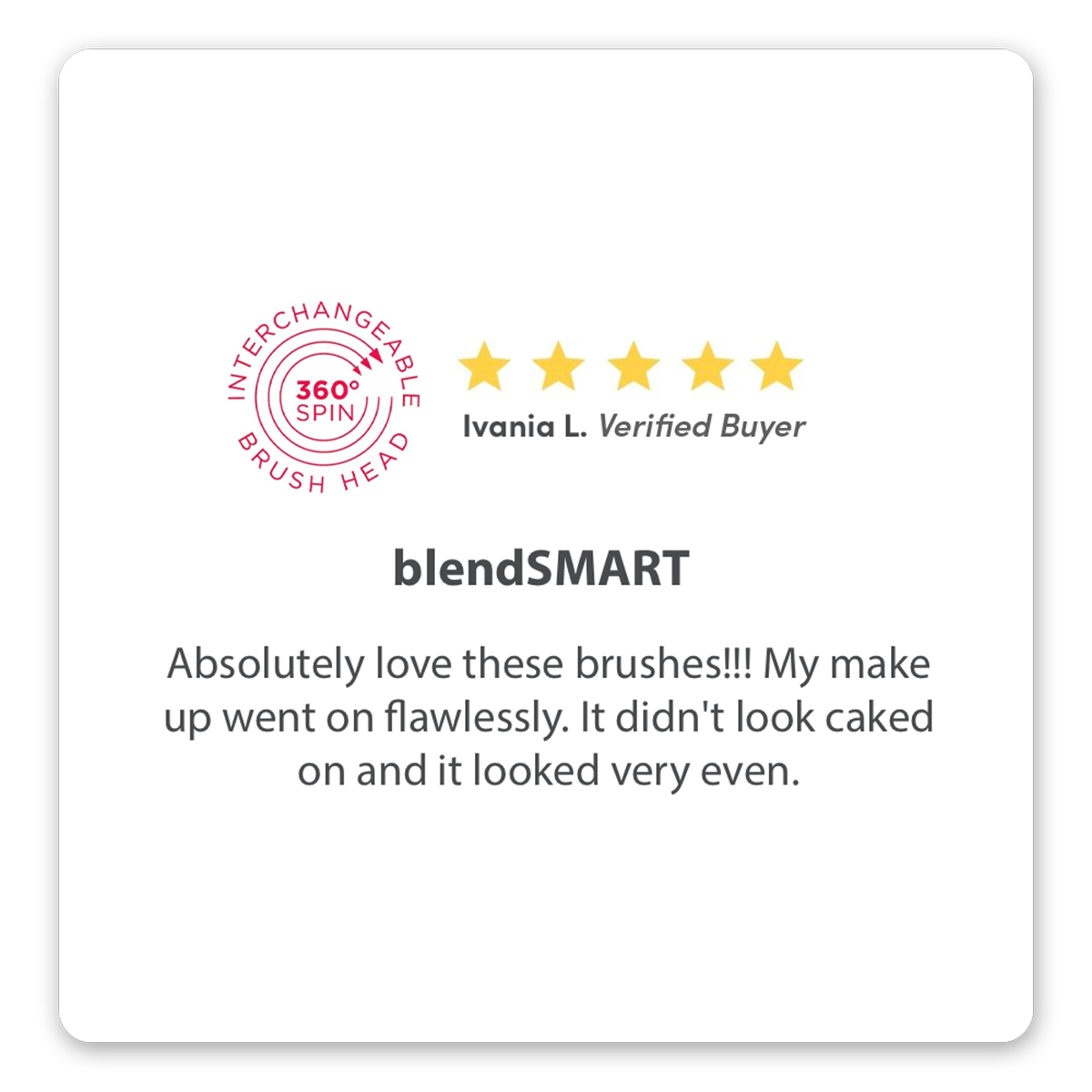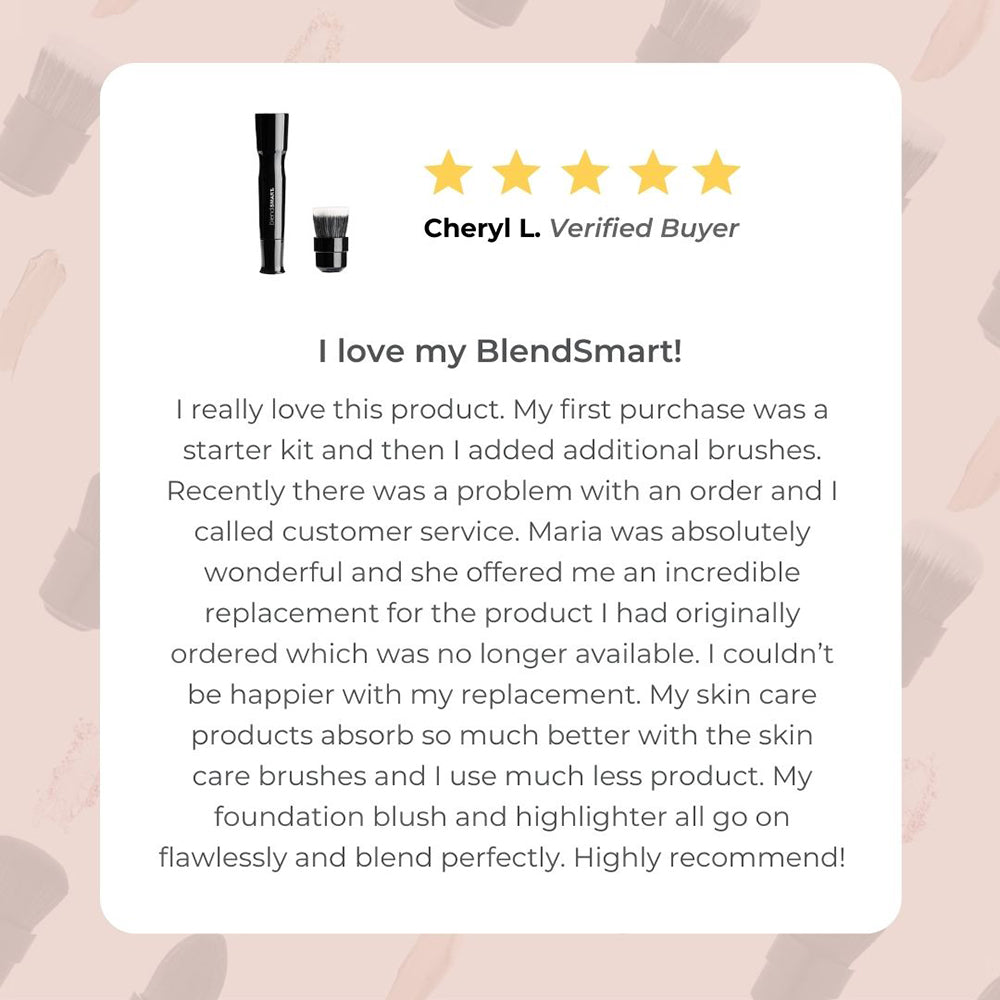 The Starter Kit
Sale price
$66.00 USD
Regular price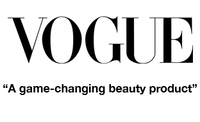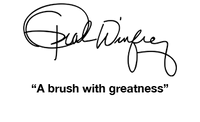 Awesome results guaranteed
Starter kit
I love this rotating brush! I used just a small dot of my foundation on the brush, dabbed it around to the big areas and it blended perfectly. Now my foundation will last longer, but more importantly, my makeup won't looked caked.
This was a replacement, my original one quit working,sadly,so ordered a new one.
Meets my expectations.
I have used a power make-up brush for a number years. It was time to replace it.
This one is just like the one I had. The brush heads even fit my old handle. Very pleased!
Excellent for blending liquid foundation
This brush is amazing for blending my liquid foundation! Better at blending than any brush or sponge in my large collection. I found this brush after my last doll 10 rotating brush stopped working after 5 years (they don't make it anymore). I was pleasantly surprised that the quality of this brush was superior to the doll 10 version. The bristles are so soft and the rotation of the brush is much smoother and not loud like my old brush. I can't say anything about longevity as I've only had mine for a couple of weeks, but I love this brush and will never use anything else!
We're honored that you have been spinning for 5+ years. We won't stop innovating until every beauty seeker is introduced to blendSMART and fast and effortless makeup application. Thank you again for sharing and being a part of the spinning revolution.
Great Brush
I love the feel of the brush and the makeup looks flawless.
Thank you for sharing your feedback and cheers to flawless makeup results. Wishing you well and happy blending!!
What makes it so special?
Learn what the users have to say