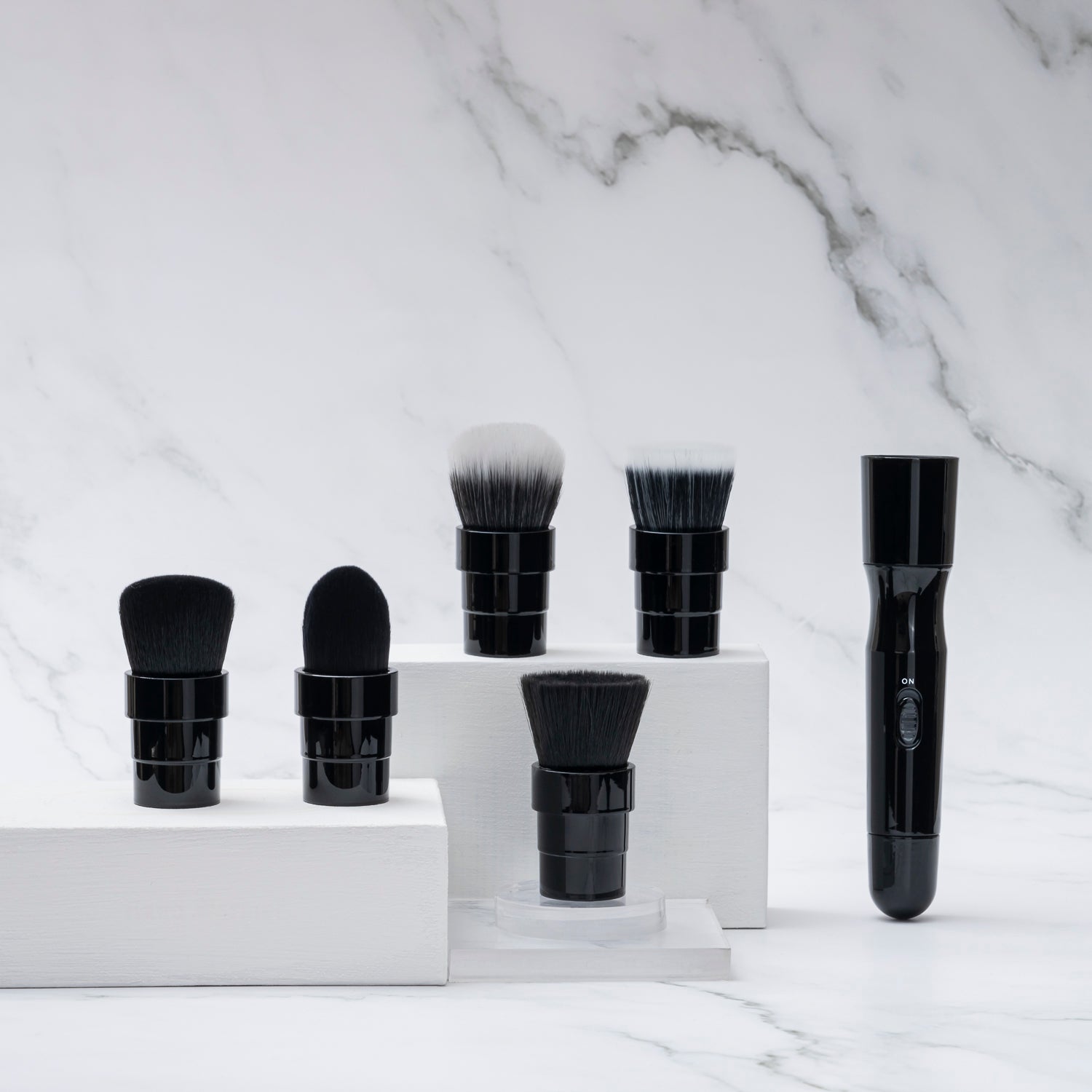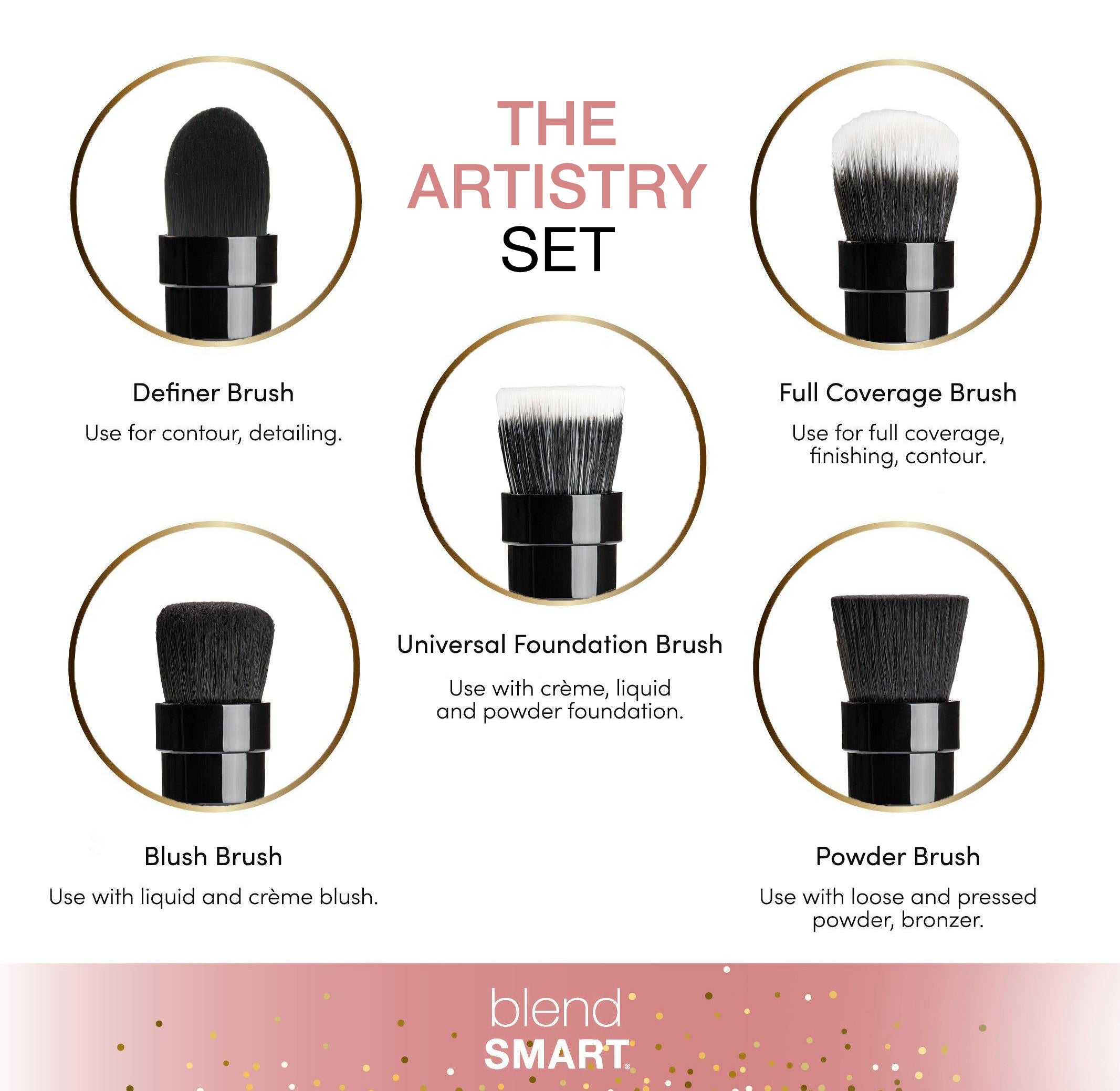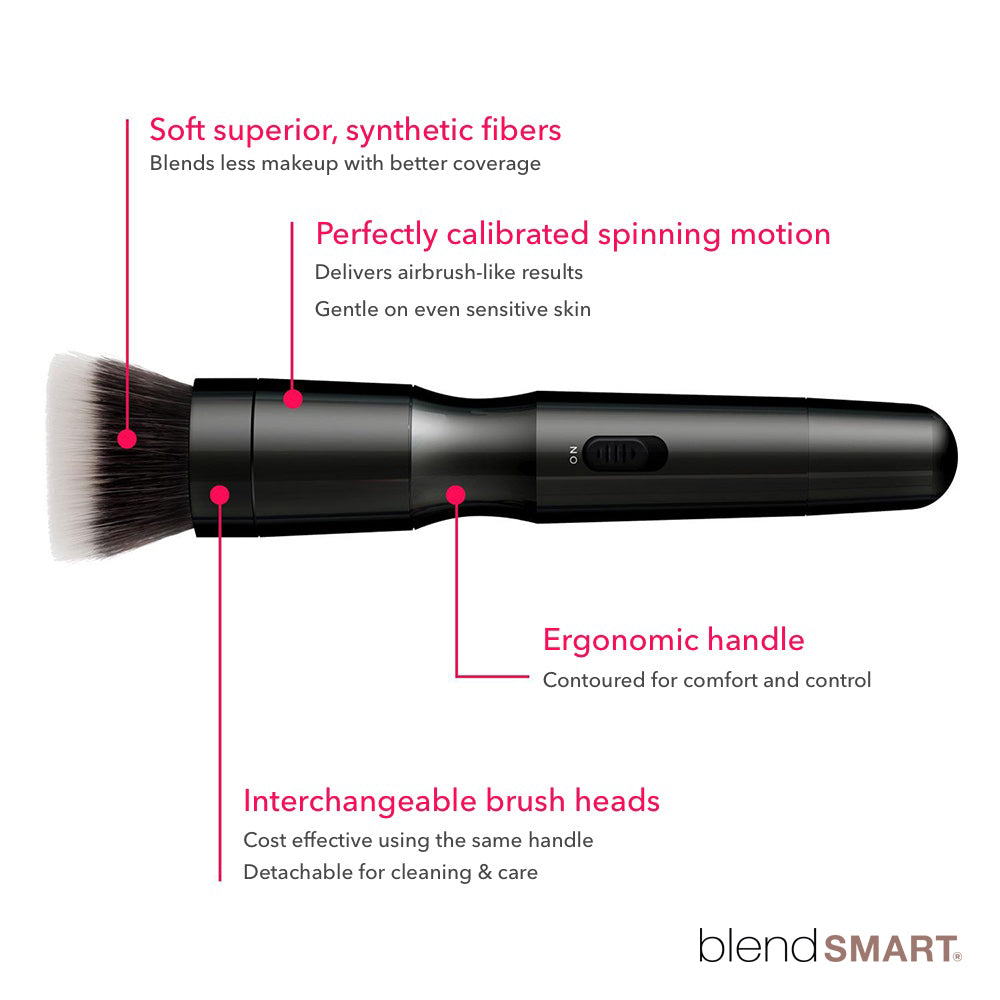 Beauty Maven 6-Piece Rotating Artistry Set
Regular price
$154.00 USD
Sale price
$154.00 USD
Regular price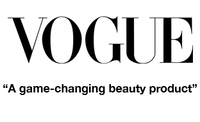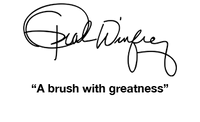 Awesome results guaranteed
If you get frustrated with run of the mill brushes, that you pay a lot for, DO YOURSELF A FAVOR a...
This set is the best. I truly love it. The blending it does is superb, everyone needs one of these for sure.
Wow.... thank you so much for this wonderful feedback and taking the time to share it with others!! As a small beauty brand, we stand on the shoulders of our happiest spinners. Happy blending from all of us!!
My Brush
I love the concept of brush. It apples and blends your concealer and foundation and makes it flawless.
The only problem I have is that once I change the battery it only last one or two months. I've purchased four since starting to use them. I believe that there should be something could be done in mechanism to make it last longer.
Once you start using it you'll love like me. Happy brushing !
Thank you for your feedback and we are shocked to hear that after changing the battery your motor isn't operating as it should. We just want to make sure that you are aware of our 1 yr warranty protection. We'll reach out to discuss. Happy brushing.
Love It!
I have arthritis in my hands and wrists. The blendsmart makes applying makeup so much easier and I am very happy with the results!
Brushes
Love the brushes. Makeup is applied flawlessly.
Great coverage!
Quick and efficient online ordering. This product provides great coverage!
What makes it so special?
Learn what the users have to say